Professional, compact, single-channel encoder for DVI-D/HDMI signal with support of embedded and external audio. This device encodes and transmits in real-time H.264 SD/HD RTP/RTSP (UDP, TCP, HTTP) signal with resolution up to 1080p.
Such devices can be usefull for building systems Digital Signage and for Sequrity TV(CCTV). Also possible to use them in TV medical systems, such as Endoscopes, Ultrasound Machines, Video Microscopes, Surgical Cameras.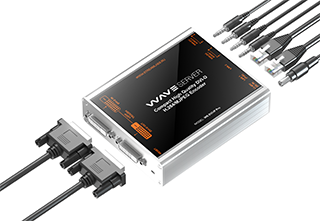 Features and advantages:
DVI-D/HDMI (with embedded audio) input + output of pass-thru signal (loop)
2х mini jack 3.5 mm
Support of HD stadard resolutions 1920x1080i/60(50), 1920x1080p/60(50), 1920x1080p/30(25), 1280x720p/ 60(50)
Support of PC resolutions 640x480, 800x600, 1024x768, 1280x1024, 1600x1200
Support of Stereo AAC codec for TV solutions
Wide range of stream compression: 32kbps ~ 10Mbps
Complience with ONVIF specification
Control via Web-interface
Hardware based built-in control of device freeze (WatchDog)
Power supplly either thru PoE (Power Over Ethernet: 802af) or external DC adapter 12-48V
This device can be used for various tasks. For instance, for interception of DVI-D/HDMI signal between PC box and monitor. At the same time, along with video signal audio signals between micorphone and speakers/headphones can be captured. All intercepted signals are being encoded in IP stream, which could be broadcasted via Internet or directed to recording/monitoring system.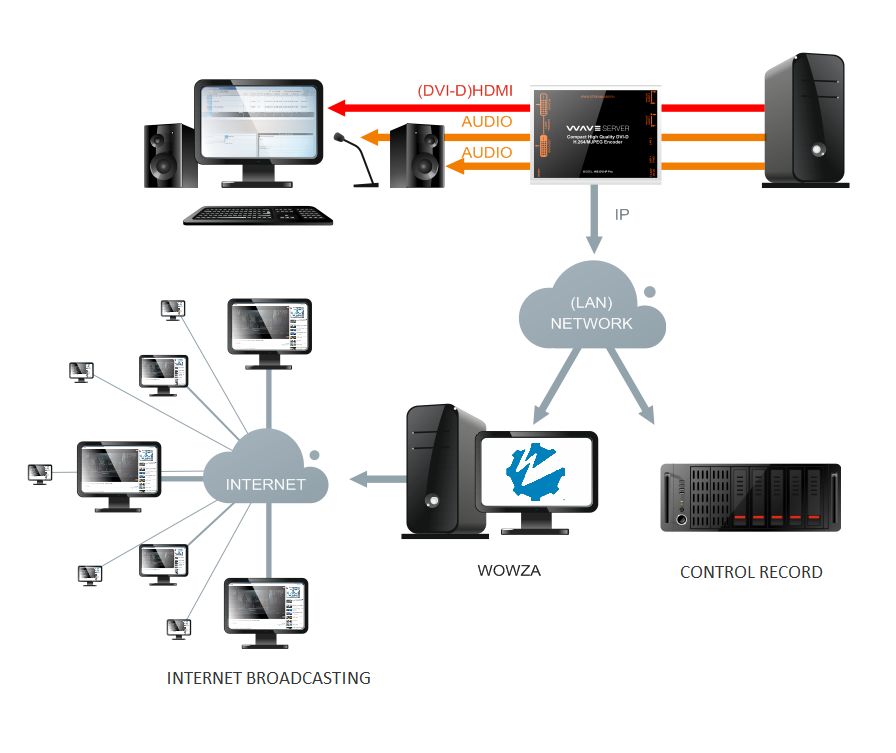 Another option – capture of HDMI signal with embedded audio from adaptor, connected to various devices: camcoders, media players, STB, etc. for sunsequent broadcast in network.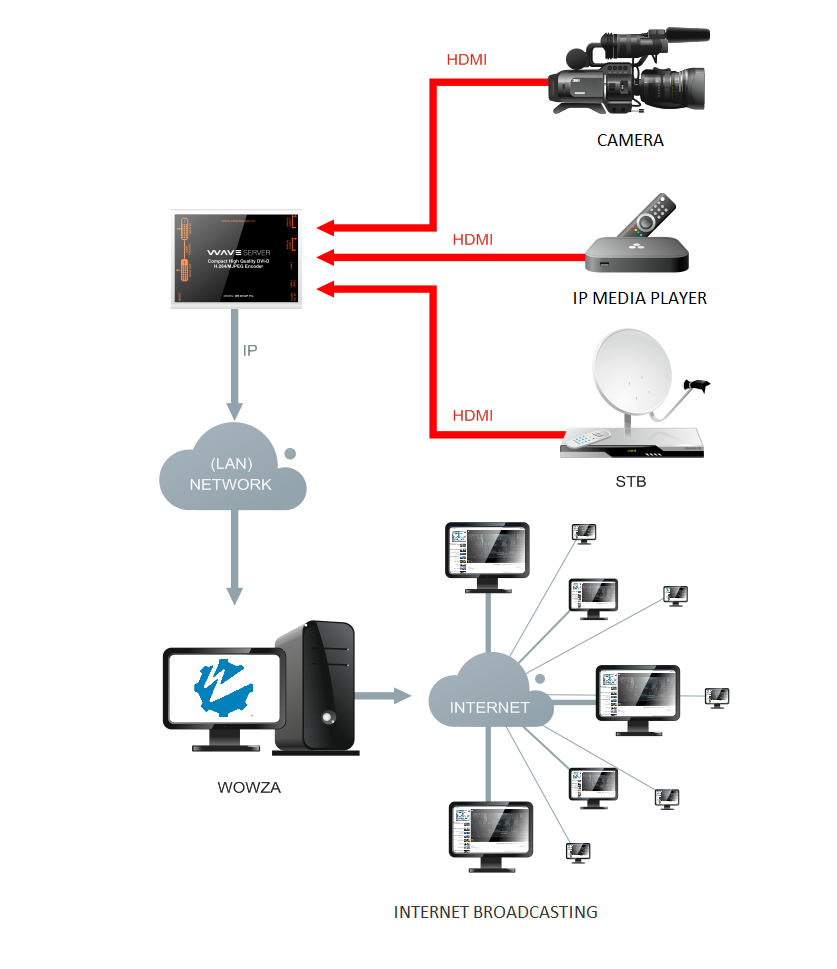 Also, this device can be used jointly with other Streamlabs products like MultiScreen and MultiRec.
Example of use of freeware Onvif Device Manager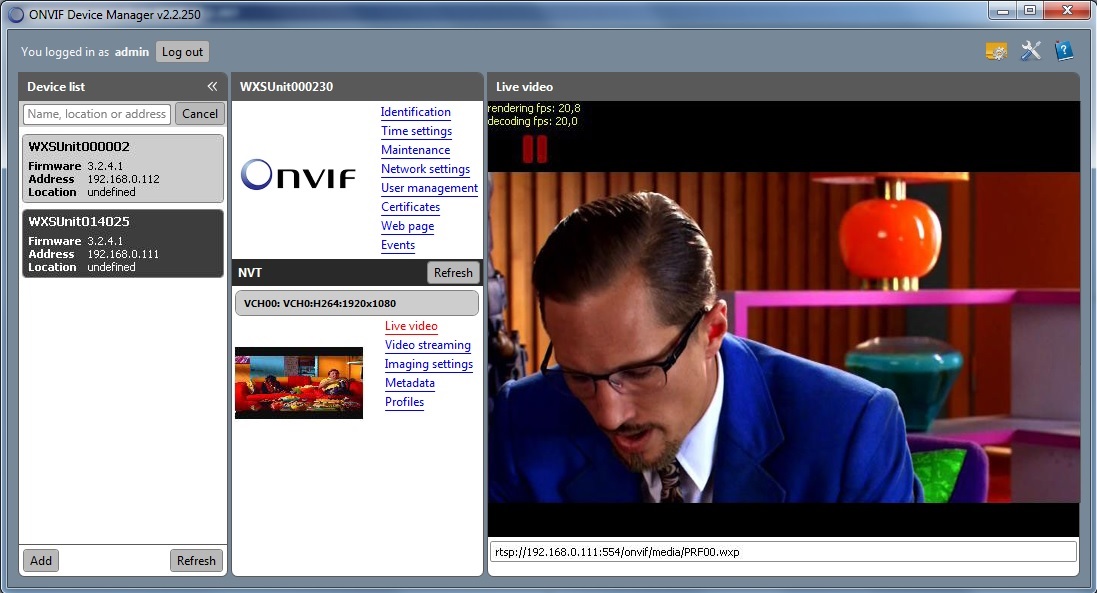 Example of use of Web-interface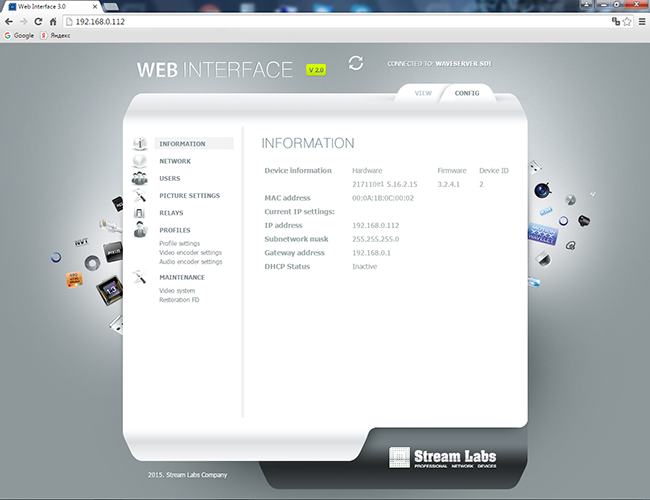 Did you find what you're looking for?