Part of MultiRec application for IP TS Time Delay System for Multiple Video Streams in Both Standard and High Definition MPEG-2 or H.264 Streams.
No software limitation for the Time Delay and Bitrate of IP TS.
Time for IP TS delay depends only from Hard Drive size
Managed by Remote GUI with easy to use Graphical Interface
Time delay is set in the format dd.hh:mm:ss

Inputs:
GigE IP inputs (H.264 or MPEG-2) – UDP and RTP. SPTS or MPTS. Multicast\Unicast.
Supports SD or HD incoming IP TS TV Channels.
De-Multiplexor available on input to fitering Services from MPTS
Optionality possible re-encode incoming TS to lower Resolution\Bitrate\Change Aspect Ratio.

TSoIP Receiver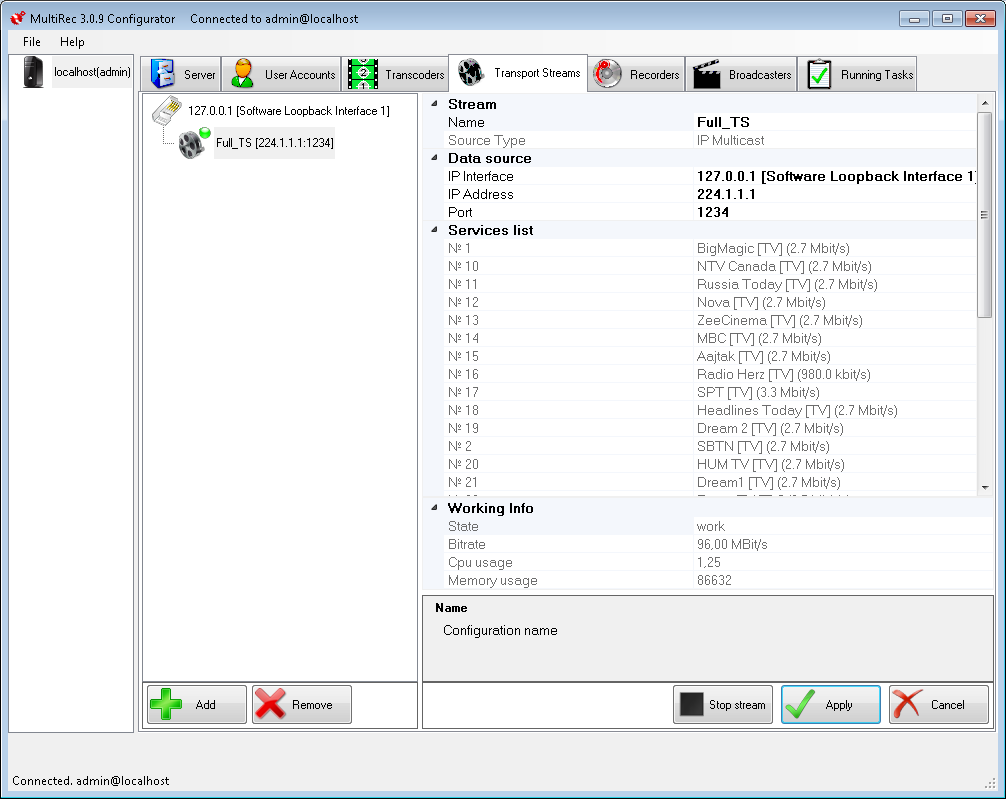 IP TS Transcoder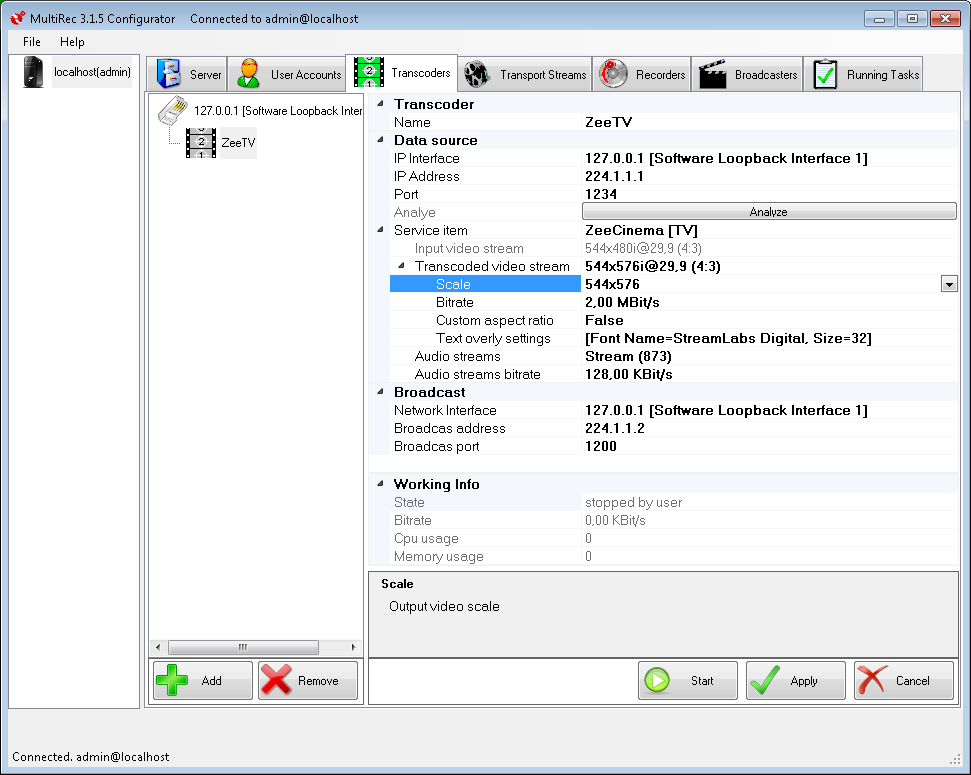 Outputs:
Multiple delayed simultaneous IP streams (MPEG-2 or H.264) UDP. Multicast and Unicast. SPTS or MPTS.
Supports multiple outputs at different time delays per single input
Can store and forward (perform time delay) any number of independent IP streams at the same time(depends from licenses)

TSoIP Broadcaster(Time-Shift mode)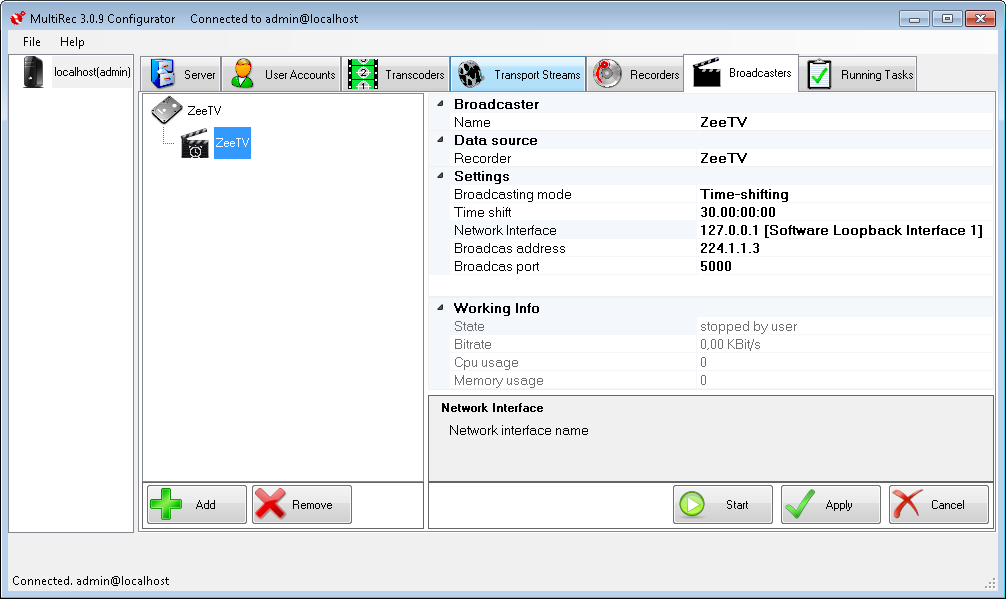 Hardware:

Broadcast Reliability for 24x7 operation and server technology with RAID hard drive array
Supports internal\external HDD storage for TS video.

Did you find what you're looking for?