Part of MultiRec software which allows to re-encode TS to the lower bitrate and resolution.

Input: UDP and RTP IP TS HD or SD\Multicast ot Unicast\SPTS or MPTS\H.264 or Mpeg-2 with any Audio Codec.
Output: UDP IP TS\Multicast ot Unicast\SPTS\H.264 with AAC.
Scaling to: 544х480\320х240\272х240
Output Video bitrate: 400 Kbit - 16 Mbit
Output Audio bitrate: 64 Kbit - 256 Kbit
Aspect Ration: Any Custom Adjustable or Original
Text Overlay allows to make Date and Time Stamp, Channel name or any Text Overlay during the transcoding TS in Real Time.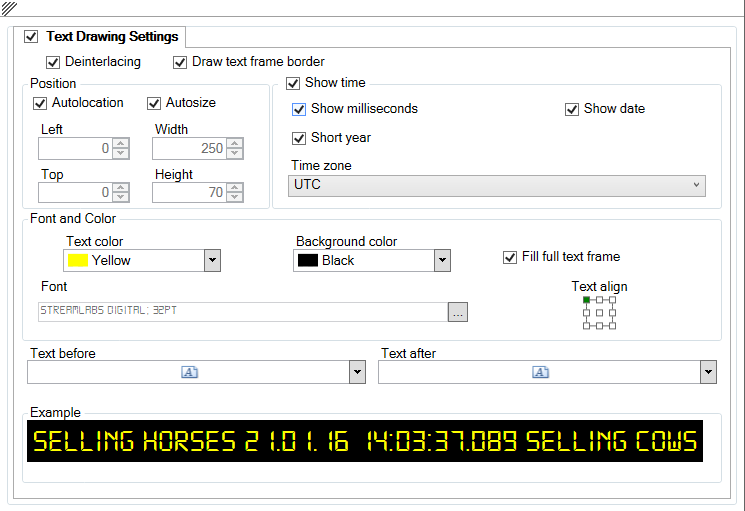 Transcoding options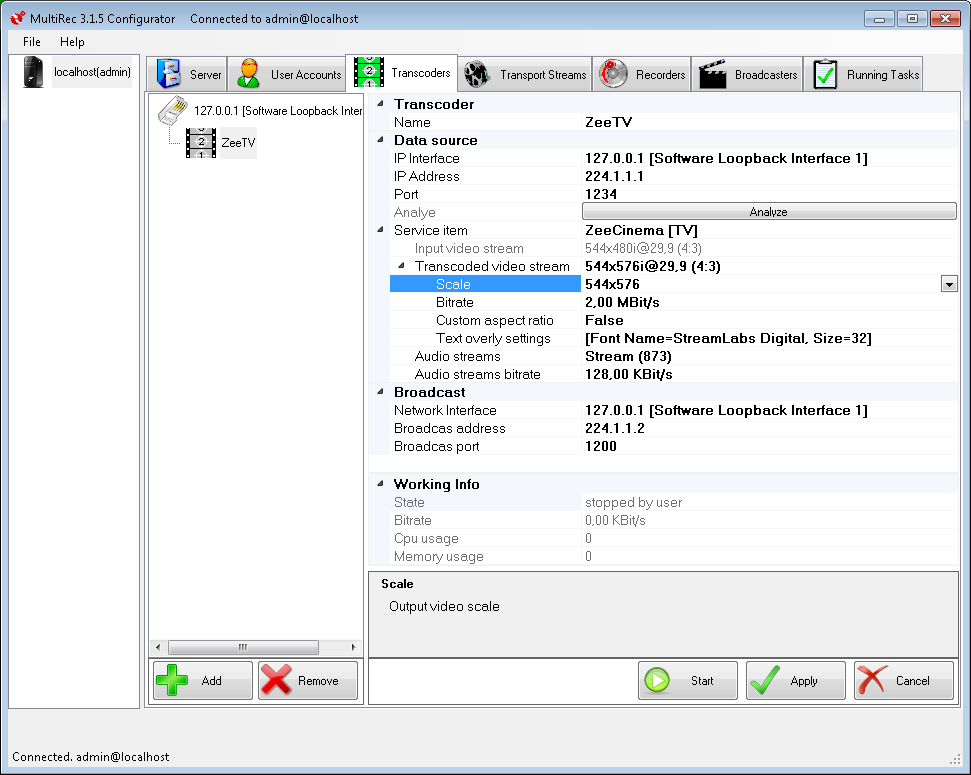 Basic block- diagram which describe how can to work internal modules inside MultiRec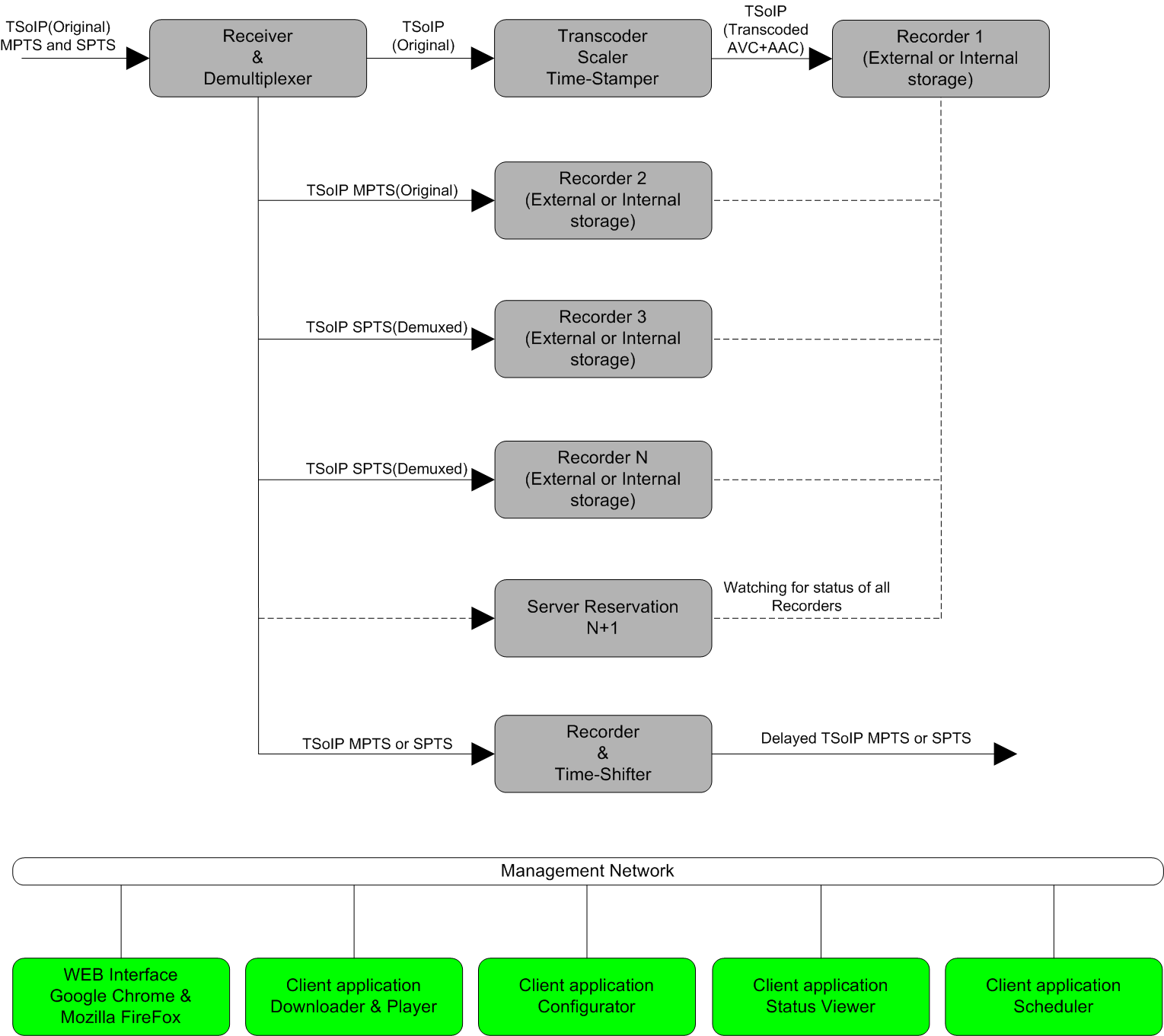 Did you find what you're looking for?