MSP2 (ASI)
Dual ASI/SDI Output or 1 Input + 1 Output ASI card
Universal ASI/SDI input/output adapter for PC-based applications that record, play and/or process MPEG-2\H.264 transport stream.
It can be used as a basis for creation of on-air graphic design systems (CG-systems) and broadcasting video servers.
Features:
Two independent ASI/SDI ports: Input + Output or Dual Output (software-selectable)
Each port can carry either DVB-ASI up to 216Mbps or full-frame 10-bit SDI
Adaptive cable equalisation and inverted ASI
Low-Profile PCI Express x1 card; Shipped with both low- and standard-profile brackets
Watchdog-controlled input-to-output relais for redundant configurations
Flexible receive modes with time-stamping, packet sequence counting
SDI lossless Huffman encoding / decoding
Bit-rate measurement and statistics
32/64-bit device driver for Windows, DirectShow filtres, SDK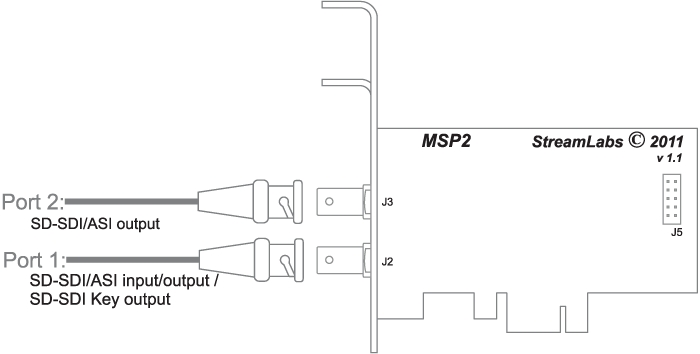 Did you find what you're looking for?