To increase the system operational reliability, we recommended to use our WatchDog USB Timer device in computers which operate in automatic round-the-clock mode without operator supervision.
This device is designed for continuous control of the system condition and inspection of its operability. Its principle of operation is simple; the system is periodically required to respond to sent enquiries confirming its operability. If the system ceases to respond, it is forced to reload.
Automatic restart is performed by generating a Reset pulse signal, which is similar to the function of the button on the case of a computer.
The device can be applied in any PC that demands increased fault tolerance and automatic operability restoration after software and hardware failures.
Features:
Installed in internal 9-pin USB-controller connector on motherboard;
Has its own USB-connector and allows to install the application security dongle inside the computer system unit;
High reliability;
Simple installation;
Drivers and API for Windows\Linux;
Programmable USB controller;
Low energy consumption;
Does not require a separate power supply;
Small size.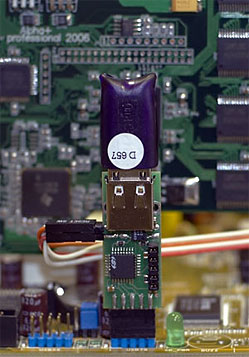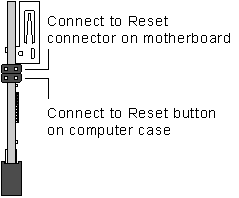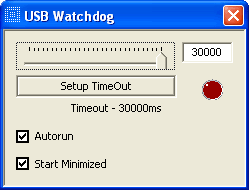 The standard software settings are extremely simple. In addition, API for software control is included in the package, which provides an advanced integration of the device into your system, when necessary.
Did you find what you're looking for?