MS installations and clients
The Stream MultiScreen systems of monitoring AV-signals and transport streams are widely used in the projects of the largest satellite and cable operators, television channels and OTT operators, control organizations etc. on the territory of USA, Europe, Africa, Asia, Russia, CIS countries and other countries. Since 2006, we have produced over 400 Stream MultiScreen monitoring servers. As far as we know, many servers produced in 2006-2007 are still functioning!
Pixagility (France, Paris)
Digital network provider in Europe and Africa.
Stream Labs Monitoring system for 100 IP TS channels in different locations.
Univison & DDish (Mongolia)
The Satellite digital television service provider "DDish TV" and Univison group, together monitor up to 400 channels using MultiScreen software.
VPLAY software is used for local channels broadcasting as well.
INNET Media (Slovenia)
Telecommunications company that builds success by way of advanced modern technology and our own fully-controlled network, through which we connect IPV, CATV, and OTT operators – both with television production companies and content owners.
Stream Labs Monitoring system for 150 channels from different sources.
Ostankino TV tower (Russia, Moscow)
Television broadcasting from Ostankino TV tower has been started since putting it into operation in November 1967. Initially, there were four analog TV transmitters. At this moment they have 3 DVB-T2 transmitters and broadcasting in 2 Multiplexes. Stream Labs Monitoring system for DVB-T2 100 chanels in total.
Ad Valem Technologies (France, Paris)
Provides over-the-top, IPTV solutions, and satellite broadcast services for live soperates as a data center and media broadcast center.
Stream Labs Monitoring system for ~ 400 TV channels in IP TS H.264
Babcock International Group (UK, London)
Stream Labs Monitoring system for RTMP and HLS streams.
ETV (Serbia, Belgrade)
The owner of DVB-T2 broadcasting infrastructure in Serbia. Stream Labs Monitoring system for 25 channels at 15 remote sites.
In order to provide digital broadcast, Serbia is divided into 15 regions, surrounding high power transmitters. The division by regions is stipulated by technical constraints, the content is the same across the board. All transmitters that broadcast DVB-T2 MUX-1, MUX-2, MUX-2 operate using the same SFN frequencies. In a spring of 2015 equipment was delivered to all 15 regions of Serbia.
Beximco (Bangladesh)
In the framework of bilateral negotiations, the discussion of the project of the mutually advantageous cooperation with the Satellite DTH operator Beximco, as part of the project were delivered and installed(in 2016 yy) the following products:
140 Stream Multiscreen licences, 140 Stream Multirec licences and at least 10 servers based on the Stream Labs software.
InfraSat (Angola, Luanda)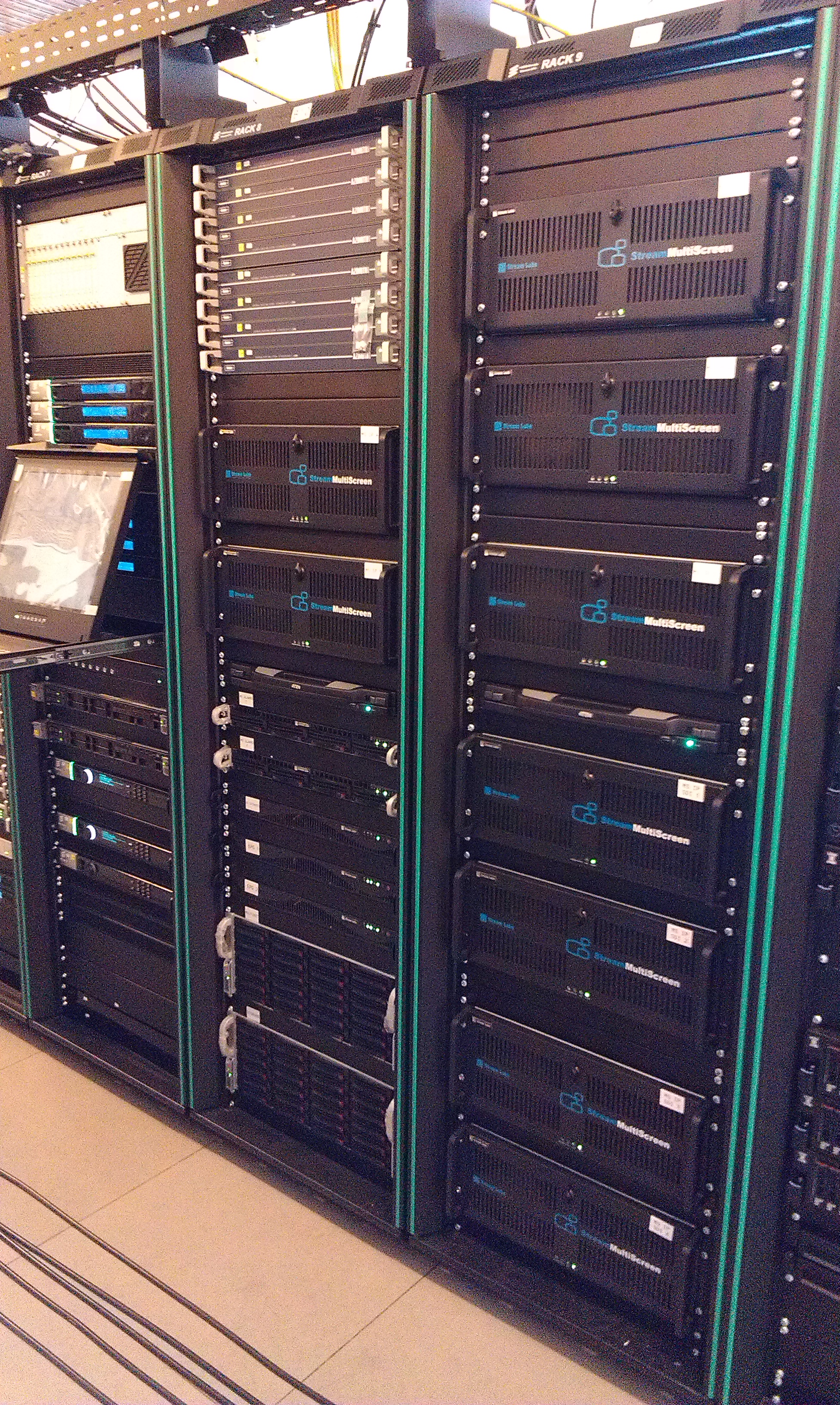 System for instrumental-visual monitoring of input TV and RF signals and compliance recording Stream Labs MultiScreen is intended for control of parameters of transmitted signal at all stages of DTH:
Input control – full instrumental – visual monitoring of TV and RF programs received from receivers and local land lines. Monitoring of discrepancies between PID's in data and PID's in PSI tables (PID Missing): errors of audio and video decoding; distortions of the picture; freezes of the picture; black frame; audio out of range; clipping, etc.
Reverse monitoring - full instrumental-visual monitoring of re-broadcasted TV and RF programming, received from satellite receivers. Compliance recording is also provided for all broadcasted TV channels with storage capacity for 90 days.
SpeedCast / ST Teleport (Singapore)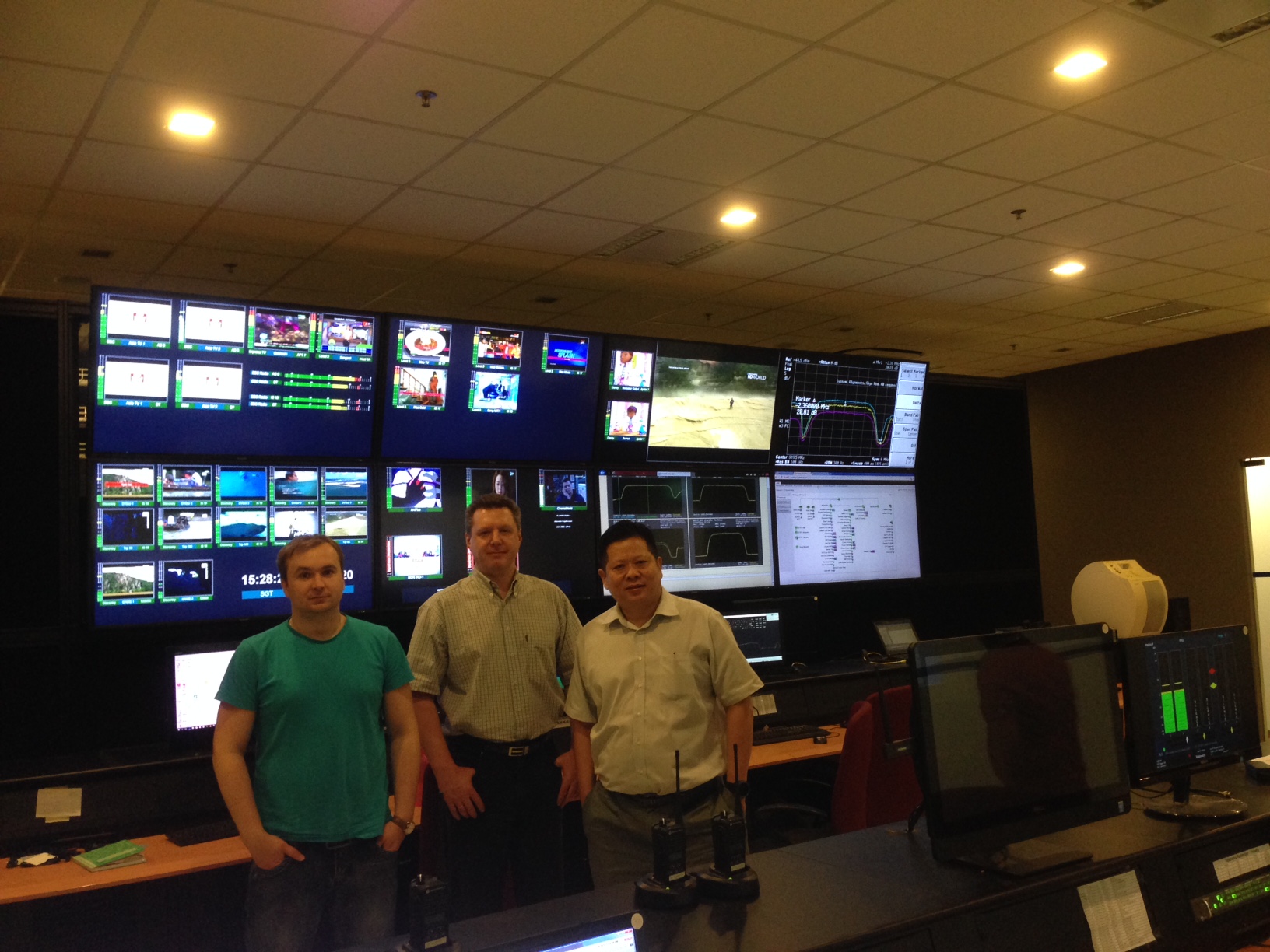 Stream Labs Monitoring system for ~ 64 channels. ST Teleport specialists have chosen Stream MultiScreen to monitor quality of TV services (visual instrumental control and "police" recording). The equipment was installed in September 2015 and currently provides instrumental visual control of 64 HDTV services.
As per client request, we implemented several new features for MultiScreen system:
DVB Subtitles - decoding and visualization of all subtitles included in a stream. Alarm events for disappearance of subtitle with configurable thresholds for a period not less than one hour.
Round Robin - cyclical control of TV services - "carousel". It works for both instrumental control mode, and for the visual one.
Penalty Screen - automatically adjusted output of channels with problems on a separate LCD-panel for visual control.
Russian Satellite Communication Company
Monitoring H.264 in Mpeg-TS and T2MI streams and SDI sources at a couple of technical sites. Stream Labs Monitoring system for ~ 220 channels
Russian Television and Radio Broadcasting Network
Federal Centr of Multiplexing use MultiScreen and MultiRec systems to control and record not less 330 channels - 220 services through SDI(11 servers - 20 channels each) and 110 ASI services(11 servers - 10 channels each).
Within 2011-2017 years according the government program of migration to the digital TV, Stream Labs was the main supplier for the Monitoring and Recording systems.
According the agreement there were delivered and installed:
Monitoring systems (Mixed - SD-SDI and IP TS H.264) - 87 servers
Compliance non-stop Recording systems (Mixed - SD-SDI and IP TS H.264) - 87 servers - 174 servers
Emergency Warning System for generation TS in H.264 - 42 servers
Stream Labs servers were installed in 88 different cities for 24\7 Monitoring and Recording.

GeoTelecommunication
Monitoring and Recording systems for IP TS H.264, HD\SD-SDI. Installations for different stages were during 2010-2015. Stream Labs Monitoring system for ~ 200 channels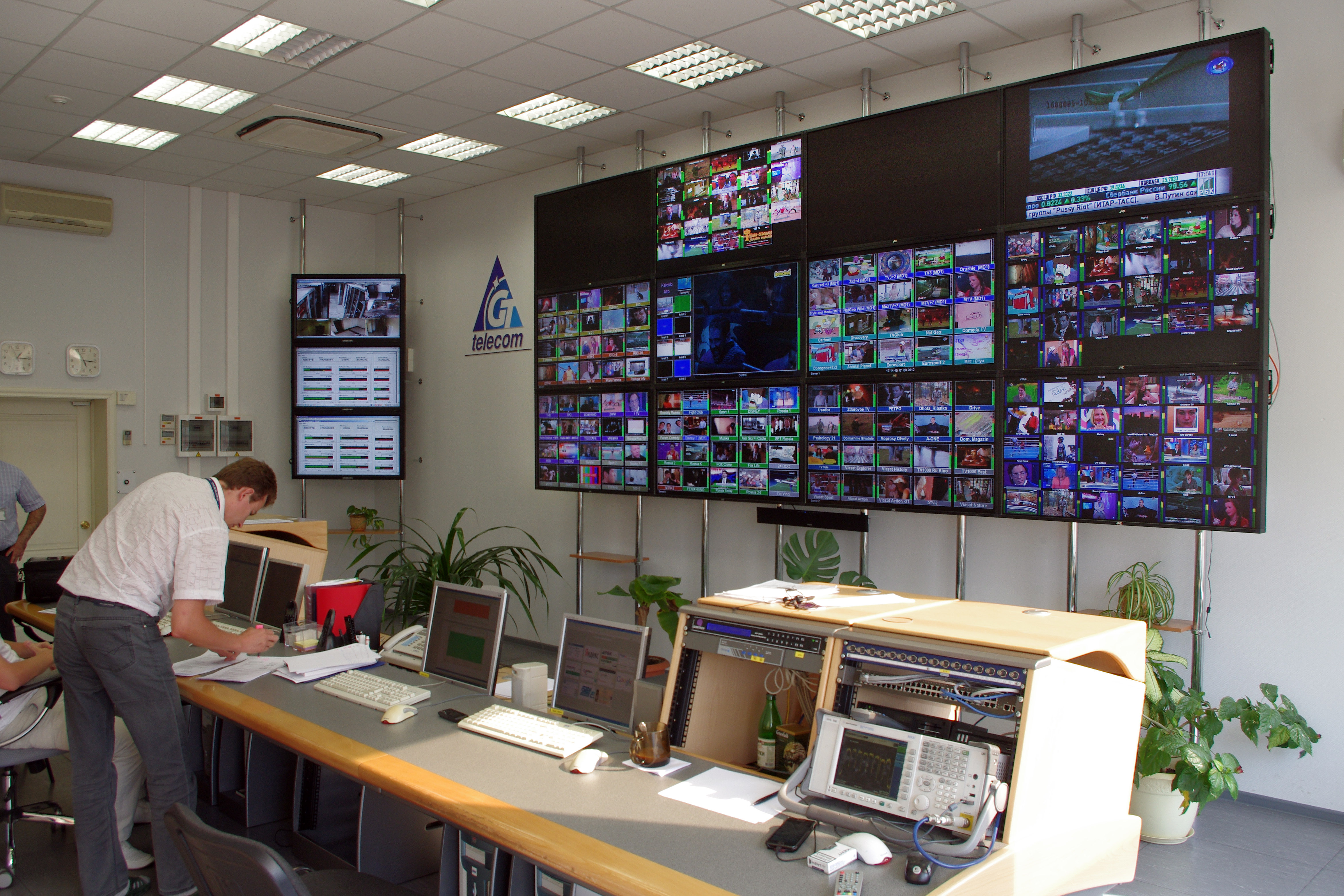 Kazteleradio (Kazakhstan)
Telecommunications company which provide terrestrial, satellite television (including direct-to-home service Katelco Plus), radio, data transmission (including internet access), and telephony. Stream Labs Monitoring system for 190 channels in total.
Tricolor TV
Largest satellite operator in Europe(By the end of III quarter 2015, the active subscriber base of the operator included 11,6 million households). Stream Labs Monitoring and Recording system for ~ 350 channels.
Tricolor has around 350 TV channels in total and 40 Radio channels. 40 of them are in HD H.264 and they start to migration to H.265 codecs. Also They have 4 channels in UHD 4K H.265.
AKADO Telecom
Largest independent Cable TV operator in Moscow.
AKADO had monitoring all TV channels in their network ~ it's around 200 TV channels.
Till the last time they had monitoring of TV channels through analog signals - after decoding video in the Set-top-boxes. But this type of monitoring turned up not effective because there required to many STBxes.
At this moment AKADO have migration to new version MultiScreen system to have ability to monitor IP TS in H.264.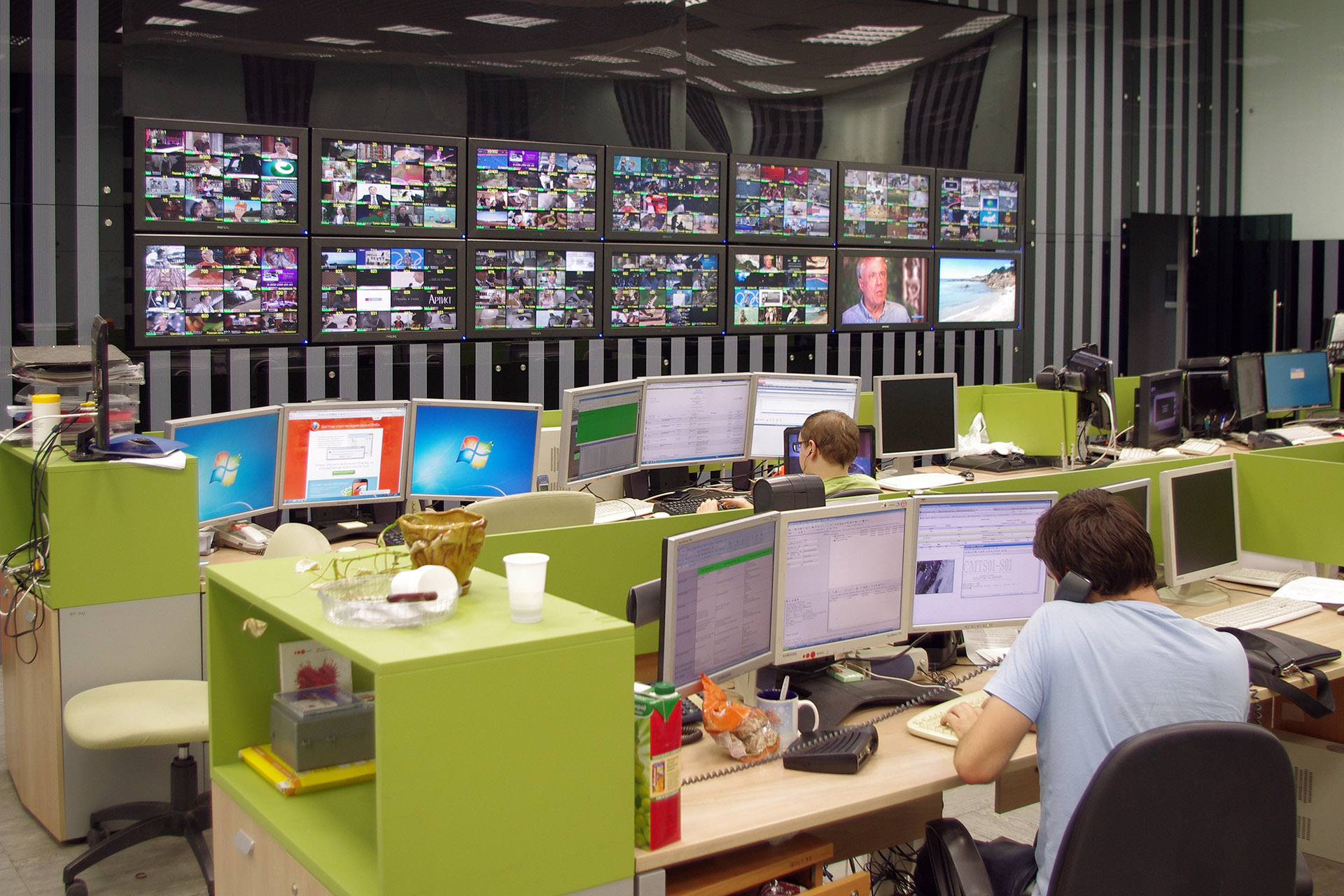 Match TV
Aggregation of 16 different Sport channels from HD\SD-SDI and formation IP TS mosaic in UDP H.264 in internal company network. There are used 3 servers:
16 HD-SDI inputs, 1 HD H.264 UDP output.
8 HD-SDI inputs, 2 HD H.264 UDP output.
8 HD-SDI inputs, 2 HD H.264 UDP output.
All multicast streams generated by Stream Labs server receives in Amino STB-xes.
Channel One
Stream Labs Monitoring and Recording system for IP TS H.264 160 channels
Beltelecom (Republic of Belarus)
Largest telecommunication operator in the territory of our country. Stream Labs Monitoring system for IP TS H.264, SDI, ASI - 220 channels in total.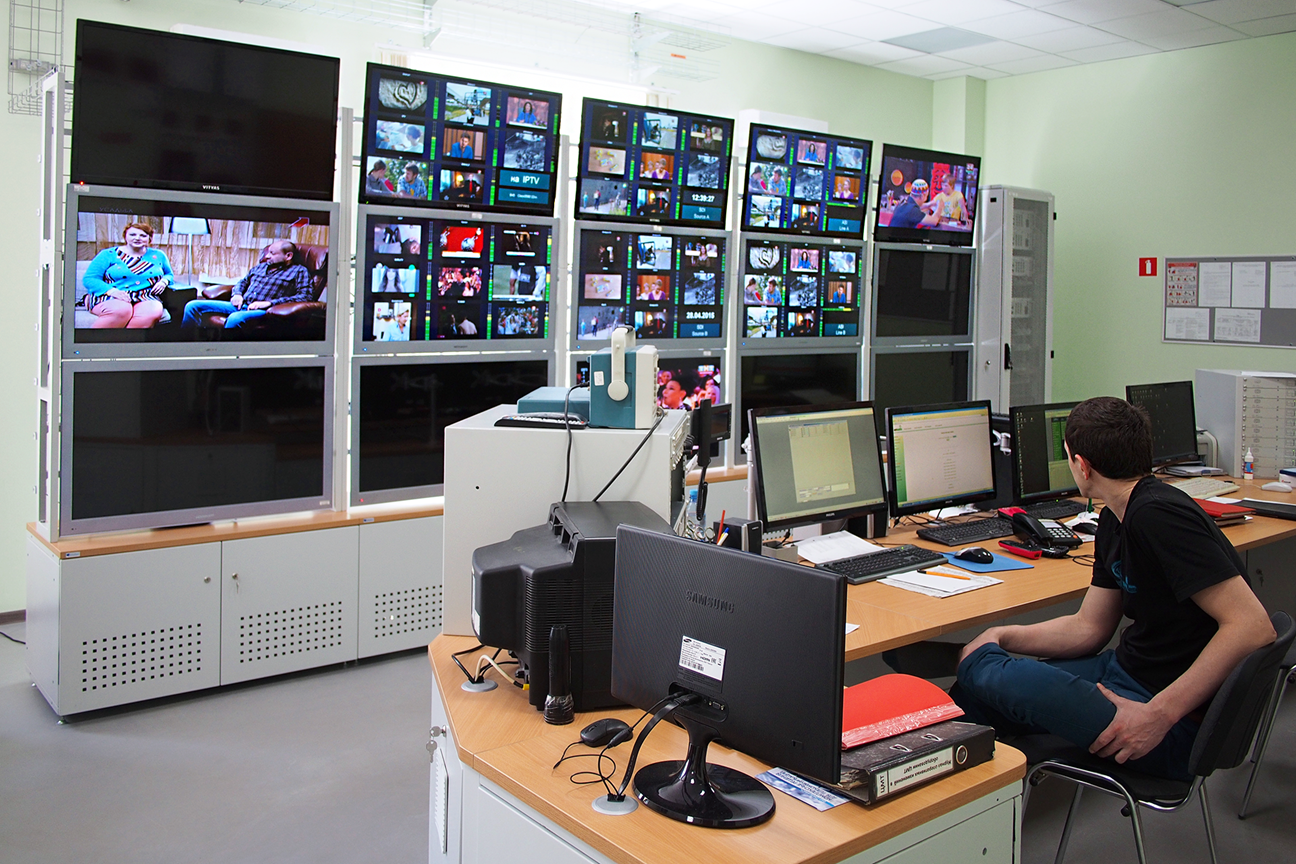 Rostelecom
Leader of the broadband, pay-TV and fixed voice markets in Russia. Official corporate information website of Rostelecom PJSC. 16 branches with installed MultiScreen systems - instrumental and visual monitoring - 20 TV channels on each server.
Did you find what you're looking for?