Allows receiving of various data from external devices using SNMP protocol.
SNMP Traps, set for external devices, allow instant reception of notifications about any problems in CDN by Operator of Control Room.
Visual and Audio notifications are being received by Operator in MultiMonitor, which is a main tool for control of the status of TV channels, as shown on the picture.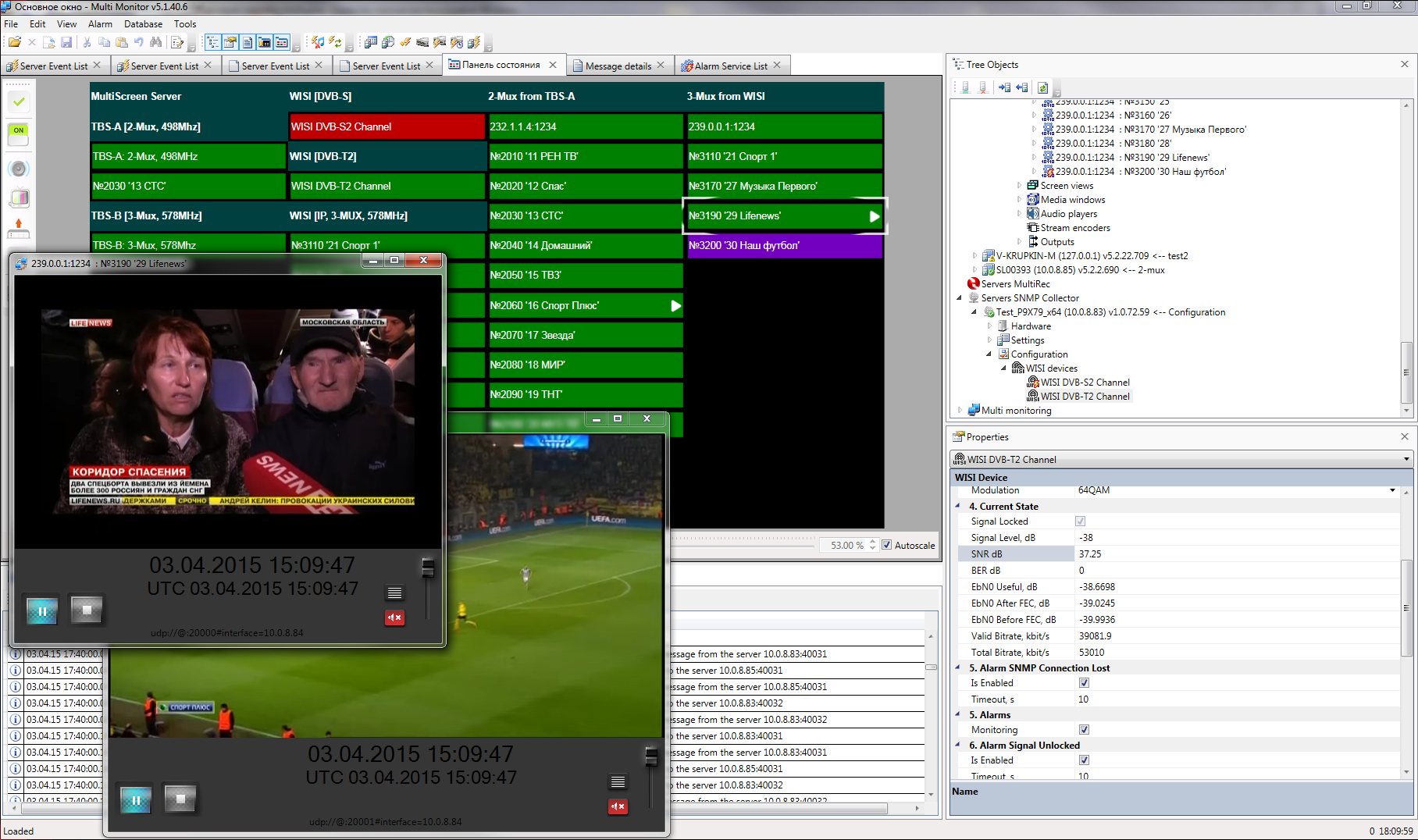 Monitoring of DVB-T2 and DVB-S2 signals, received from Head-end WISI station has been tested and integrated.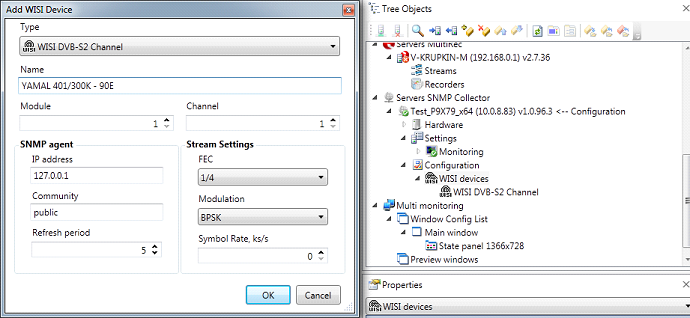 It allows controlling of interception of the signal by main station, quality of reception of RF signal, capacity of the channel, signal-to-noise ratio (SNR) of input channel, intensity of bit errors BER, Eb/N0 ratio, etc.
Stream Labs has capability for providing of integration of MIB(s) from any Devices which are used in CDN (Content Delivery Network) as per customer's request - any DVB T2MI analyzers, Encoders, Multiplexers, and etc...

Currently, the following Alarms Notifications are implemented:
SNMP Connection Lost
Signal Unlocked
RF Level
Eb/N0 Level
SNR Level
BER Level
Did you find what you're looking for?