Optional Programmable Keyboard for MultiScreen 5.X
MultiScreen 5.0 provides quick switching between prepared in advance configurations via client software MultiMonitor using special programmable keyboard. The keys of the keyboard can be pre-programmed for expanding view of the particular channel to full screen, getting channel's audio and execution of thefollowing commands
Keyboard allows:
Switching between created screen views.
Management of screen view's rotations.
Full/default screen switching for any selected service.
Play back of audio for any selected service or mute them all.
Show/hide service's info plates on a screen.
Reset alarm history plates on a screen.
Rotation of Screen templates
Rotation of prepared Configurations (required additional license)
To program regular PC Keyboard for combinations of buttons for operation with any features available in Keyboard software.
Hardware Keyboard for 84 buttons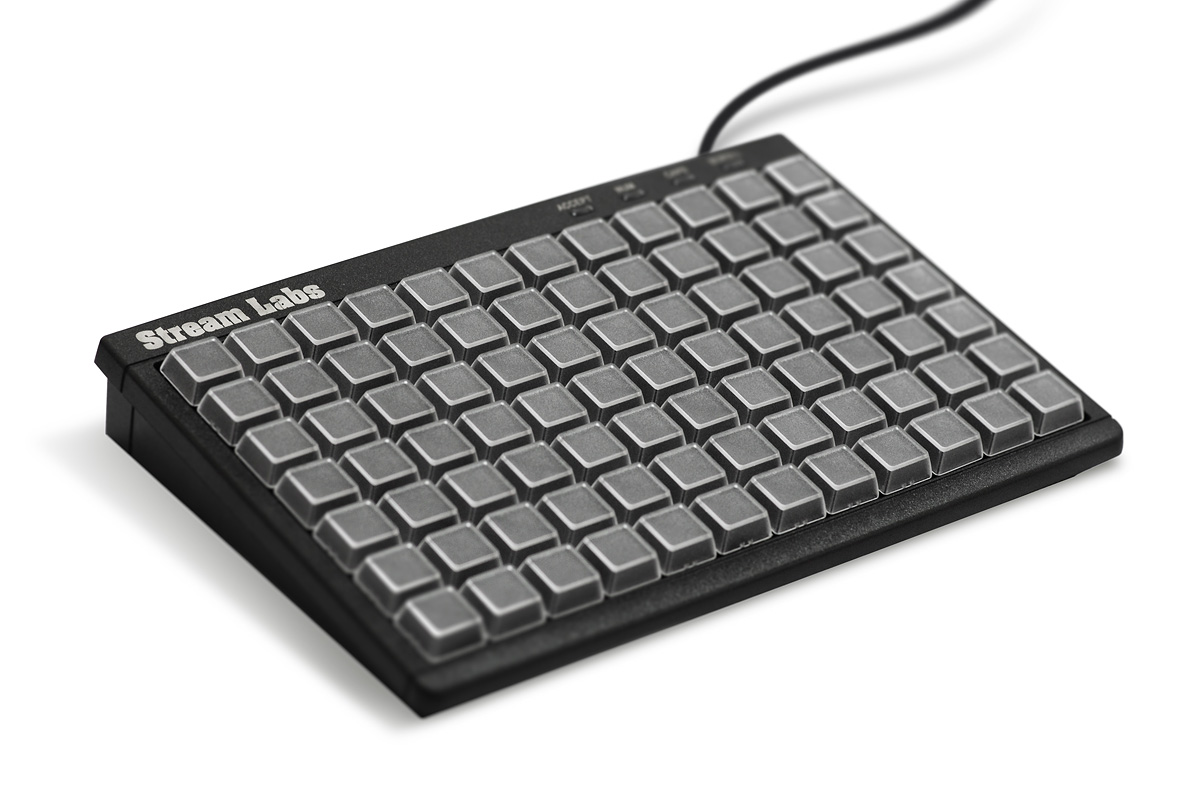 Software Keyboard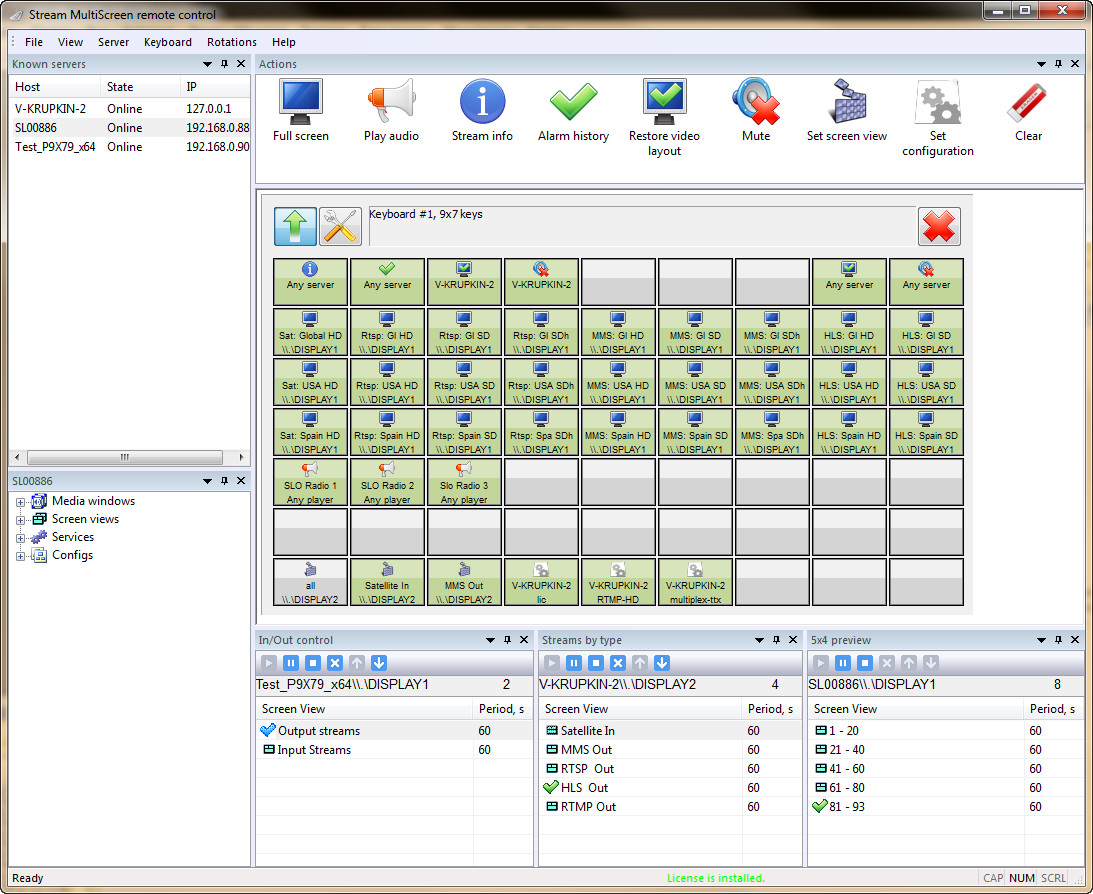 Software Keyboard also can be created for unlimited number of channels for a full screen. This is allows to use it with touch screen or press buttons by mouse. Example of keyboard for display resolution 1920x1080 - 432 buttons (24x18)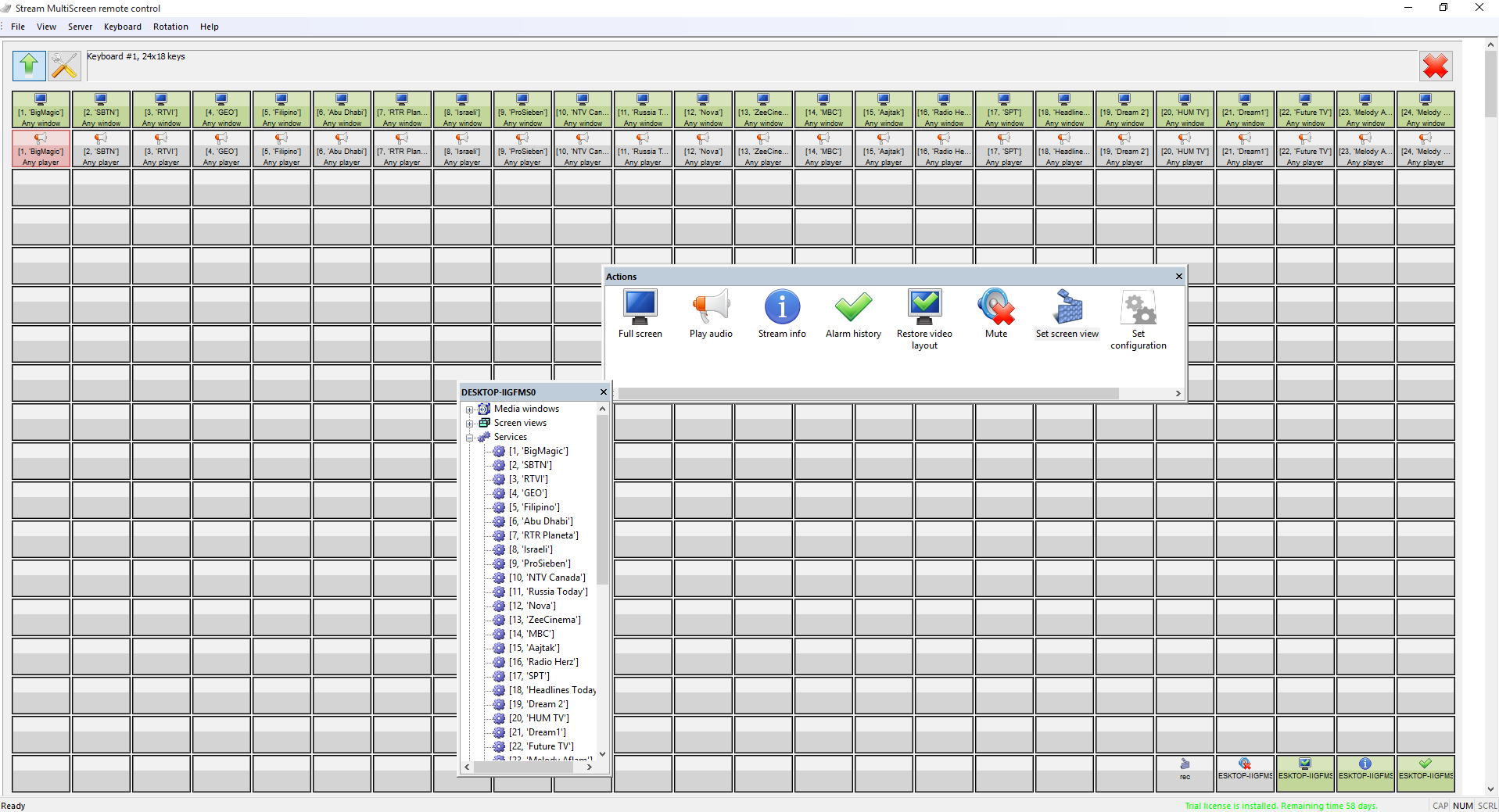 Rotation for Configurations (Scanning Mode for MultiScreen Server)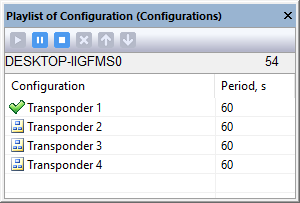 Rotation for Display Views
Feature allows to rotate prepared templates of TV Screen Views according the time in Play-list.

Keyboard software also allows to program regular PC Keyboard and use it with combination of buttons.

Did you find what you're looking for?